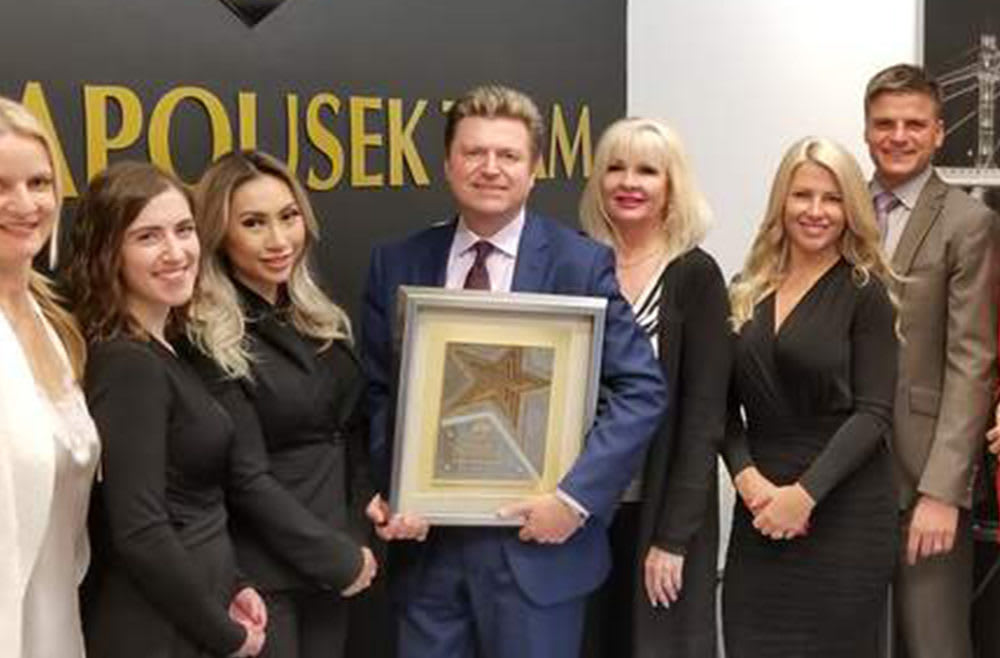 Peter Papousek, Sales Representative with RE/MAX Realty Enterprises Inc., Brokerage, has been given the RE/MAX Luminary of Distinction Award. This prize was created in 2012 and is the highest level of the network's career awards. As of today there are 64 recipients worldwide from 119 041 individuals, the Papousek Team is one of the invaluable members of this organization.


"Peter's tireless dedication to serving his clients, consumers and our community has allowed him to achieve this high honour," said Ryan Gilmour, Broker/Owner of the RE/MAX Realty Enterprises Inc. in Mississauga, ON. "The Luminary of Distinction Award is a significant accomplishment and we're extremely proud to call Peter a member of our team."


Peter Papousek has been working in the real estate industry for almost 30 years and has extensive experience in luxury real estate, with extensive knowledge of the market, unique marketing and skilled negotiations. Among Peter's list of achievements, he has earned the RE/MAX Circle of Legends Award since 2013, RE/MAX Hall of Fame Award since 2000, RE/MAX Lifetime Achievement Award since 2004, RE/MAX Diamond Award since 2013 and is an Institute for Luxury Home Marketing Member. Congratulations to Peter for this great accomplishment!